News
More super results in Vidauban, France!
03-03-2012 11:32:04 by Woodlander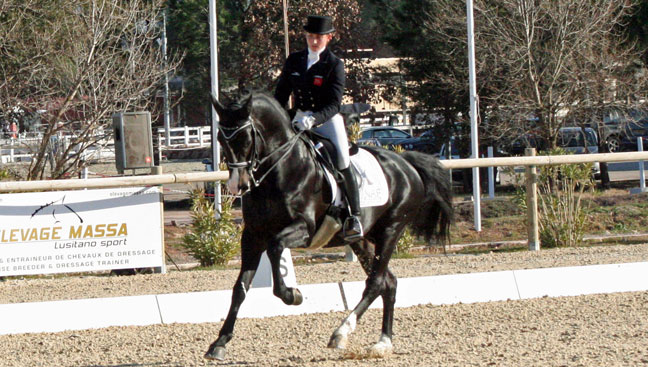 The Woodlander / Eilberg team had another exciting and successful week at the 2012 Spring Tour in Vidauban, France. One of the highlights was Farouche's amazing score of 96.2 in the 6 year old Preliminary Class – what a star she is. Rockstar achieved two 4th places in the PSG and Inter 1 and Dornroeschen (Farouche's dam) took 1st in the latter, with an excellent score of 73.684.
Woodlander's great friends the Deverills were once again thrilled with the performance of their stunning grey mare Half Moon Delphi, who is ridden by Michael and took 4th and 2nd in the GP and Olympic GP Special respectively. Her performances here and at Addington in January will really pose a quandary for Team GB's Olympic selectors - but in a good way!