News
Futurity Update!
03-08-2012 10:22:45 by Woodlander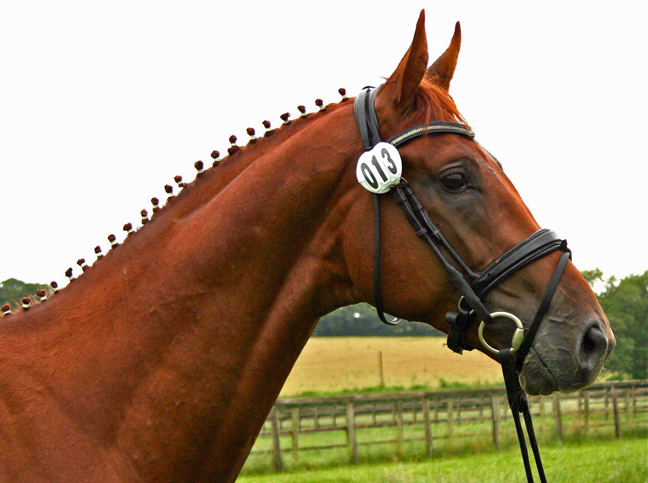 Alongside our ridden success, we have also seen our young horses performing well at the BEF Futurity (Young Horse Evaluations). At Catherston, Woodlander Dr Feelgood (pictured) (Del Amitri x Wenzel I) gained a Higher First Premium, being frustratingly only 0.01 away from an Elite – that will teach us for leaving him out in the field until the Sunday before! He still remains the highest placed 3YO Dressage horse in the country, however with nine more events to go, he may well have to give up that title shortly. Winwood (Wavavoom x Mondriaan) also gained a Higher First Premium at Catherston, claiming the Reserve High Score in the 2YO Dressage section at the venue.

At Arena UK, Woodlander Betty Boo (Benetton Dream x Londonderry) gained a Higher First Premium, becoming the top Dressage 3YO at the venue. Meanwhile, Woodlander Mama Mia (Monte Bellini x Sao Paulo) gained a good First Premium, with her lowest marks coming from the vet due to her rather 'plump' nature (again, we must start bringing them off the grass earlier than the night before!). She was awarded 8.85 from the judges for both her technique and gaits in the evaluation, and went on to become the Highest Scoring 3YO Show Jumper at the venue.

We certainly still have plenty more to come, with this year's crop of foals ready to make their appearance – so watch this space!