News
Fun in the sun with Horse & Country TV!
04-04-2012 11:06:19 by Woodlander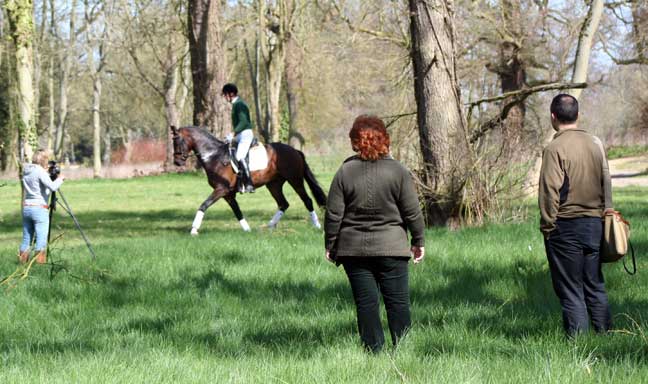 We had a super day on Sunday when Horse & Country TV visited us to film our lovely stallions Supertramp (Soliman de Hus) and Goetterfunke (Galvano) for a new TV commercial. The weather was great and Carsten and Supertramp looked stunning in the woodland down by the lake, while Goetterfunke posed in the courtyard and then showed his prowess over some cross country jumps! While they were here H&C also interviewed Lynne about our mares so look out for that as well as the new commercial!