News
Farouche is World Champion again!
06-08-2012 15:49:27 by Woodlander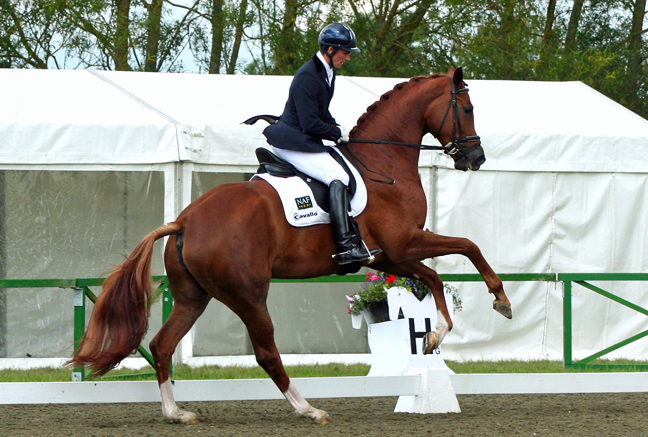 Our superstar mare Woodlander Farouche (Fuerst Heinrich x Dimaggio) was crowned the World Champion 6 Year Old at the 2012 World Young Horse Championships at Verden on Sunday 5 August.
Under the masterly guidance of Michael Eilberg, she scored an unprecedented 9.88, the highest mark ever achieved at these championships. This included 10s for general impression and walk, 9.9 for canter and 9.8 for trot. The lowest mark was 9.7 for submission (the result of the last flying change being late) but was still the highest in the class by over 1 mark!
Farouche and Michael were under tremendous pressure as they were last into the arena and were defending their 5 Year Old title from last year. Needless to say Farouche knew she was the star of the show and was outstanding in her performance. We cannot thank Michael and Team Eilberg enough for the way they have prepared and presented Farouche in her short career so far. Judge Dr Dietrich Plewa said she was "Expressive in every phase" and "Almost perfect"! What more could we ask for?
You can read Lynne's account of the event here, along with her thoughts on Team GB at The Olympics and other Woodlander news.
(The picture above is at Hickstead in July, Verden photos to follow.)