News
Sforzando wins first Shearwater of 2012!
10-03-2012 17:35:09 by Woodlander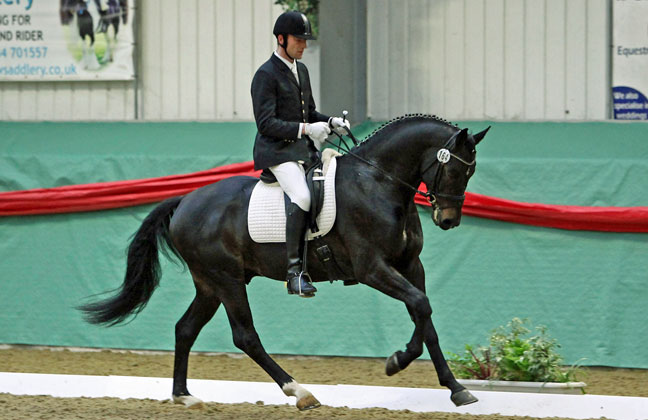 The lovely Sforzando, owned by Brian and Beverley Rumbold, has won the first Shearwater international qualifier of 2012 at Myerscough Premier League! The Rumbolds sent Sforzando to Woodlander for producing and he was ridden today by Carsten Sandrock at the unfriendly hour of 7.33am! Judge Trond Asmyr, chairman of the FEI Dressage Committee, had Sforzando a clear winner with 8.56 and no score less than 8. What a great start to his competitive career – good boy and well done Carsten!