News
Wavavoom qualifies for German Bundeschampionat!
11-06-2012 14:42:13 by Woodlander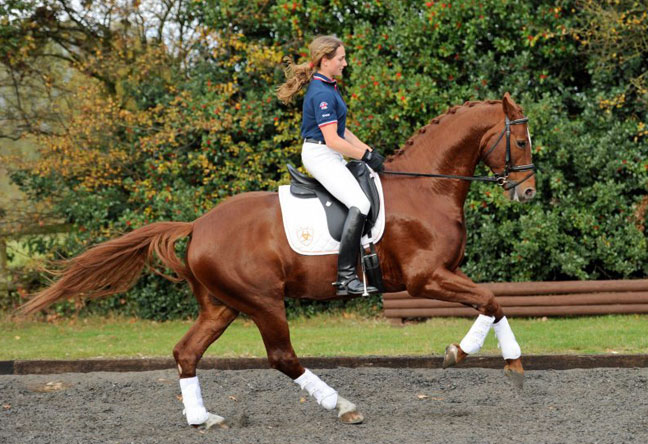 On Saturday 6 June in Germany, ridden by Susan Pape, Woodlander Wavavoom, our six year old stallion, qualified for the German Bundeschampionat with a score of 83%. This is a test at Advanced Medium level and puts this young horse in the highest ranks of his age group. This also makes him one of the first British bred stallions to achieve Life Approval and Hengstbuch I.

Wavavoom achieved an award with the BEF for the quality of his foals with multiple Elite foals from his first crop presented, including the amazing Wild Child (pictured below right).

He will be available for mares from 18th June to 1st August.
Catch up with more of our news in Lynne's latest blog on Horse Hero. It's free to register for editorial and a small subscription gives you access to over 500 videos, including Woodlander horses!