News
A great day for the boys...!
16-03-2012 19:08:27 by Woodlander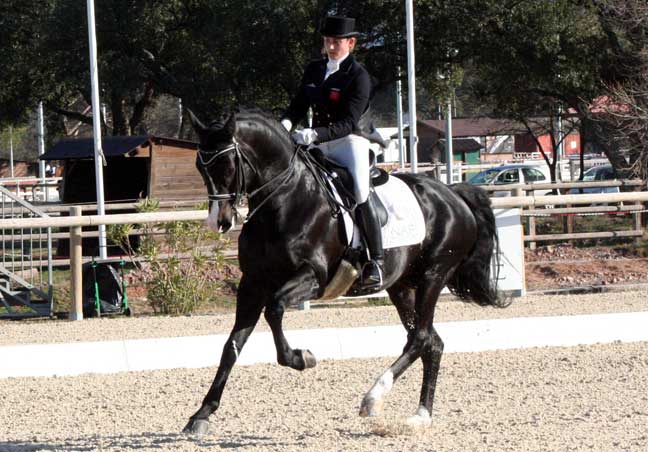 Woodlander Stud are delighted to announce that, following a visit from a Stallion Commission from the Oldenburg Verband, Woodlander Rockstar has been approved. This is a wonderful achievement for him and we want to give a big "Thank You" to Maria Eilberg without whose training this would not have happened.

Judges Kathrin Burger and Felix Tiemann commented on his temperament and his ridability. They saw him in his work in piaffe and passage and were also convinced by his sporting record in competition. A big thank you too to Theresa Oakes, whose lovely Rockstar offspring prompted this initiative.

Our young stallion Supertramp, already licensed by the Hannoverian Verband in 2011, also was approved by Oldenburg. And for one year, pending either sport performance or performance test, our young stallion Goetterfunke, who fell and damaged his neck in his 30 day test, receives a limited covering permission.