News
Farewell to our wonderful mare St Pr Savannah
17-11-2012 10:08:06 by Woodlander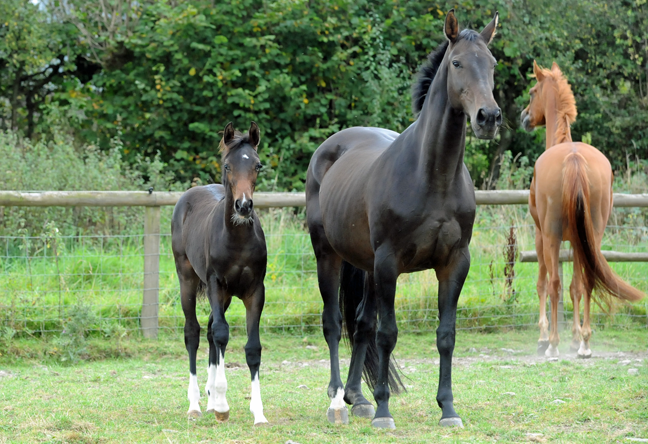 Friday 16 November - Lynne pays tribute to the beautiful St Pr Savannah, one of Woodlander Stud's foundation mares.
"Today is a very sad day for me and for all at Woodlander as we say goodbye to our wonderful mare St Pr Savannah. I fell in love with this mare many years ago from 100 yards and was helped to buy her by my mother, who remained a partner in breeding with this mare until her own death earlier this year.

Perhaps it is fitting that they should both pass on within nine months of each other.

Savannah was a mare of great beauty and, despite the first impression of her as a young horse under saddle when she "breathed fire", produced a succession of some of our best foals and sports horses with super rideability. She is the dam of course of Woodlander Rockstar and Woodlander Wesuvio, and also of Elite Foxy Lady, who is now a successful broodmare in her own right. She was also the dam of the dressage horse Frank Sinatra and Wizzard and her youngest offspring are now preparing for their careers in eventing and dressage. Her last two foals, Wirginia Plain and Daltrey are now both owned by Maria and Michael Eilberg. Wishing Well and Mama Mia (with Savannah above) are now with JP Sheffield and owned by Ali Walton and Maria Delves.

This summer, recognizing that she should not carry another foal, we made two embryo transfers and we shall look forward fondly to her two babies by Supertramp and Goetterfunke.

This is the first time I have had to say goodbye to one of our foundation horses and I am sure that we are coming to a time when there will be more. I cannot believe how sad I feel but also how wonderful the memories are."