News
Woodlander WIld Child approved as a stallion for Hannover!
19-09-2013 08:26:19 by Woodlander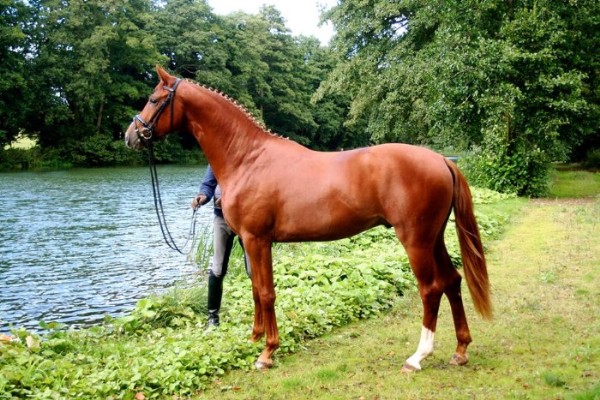 The first colt out of double world champion, Woodlander Farouche, has been approved as a stallion for Hannover. At the annual stallion grading in the College, Keysoe, Judges Jurgen Rump and Martin Klintworth approved the stallion as the only one from the Group presented.

Foaled in 2011, Woodlander Wild Child is a late born colt and achieved his licensed status despite being just over 25 months old at his approval. Judges commented on his type, his stallion presence and star quality and the quality of his gaits, particularly his hind leg activity.

His sire is the woodlander bred and hannoverian life approved young stallion, Woodlander Wavavoom who descends from on of the very best Westfalian mare lines.

He will stand at Woodlander Stud in the UK in 2014 but EU semen will be available.