News
Woodlander Horses Shine at The Spring Tour!
26-02-2012 18:28:31 by Woodlander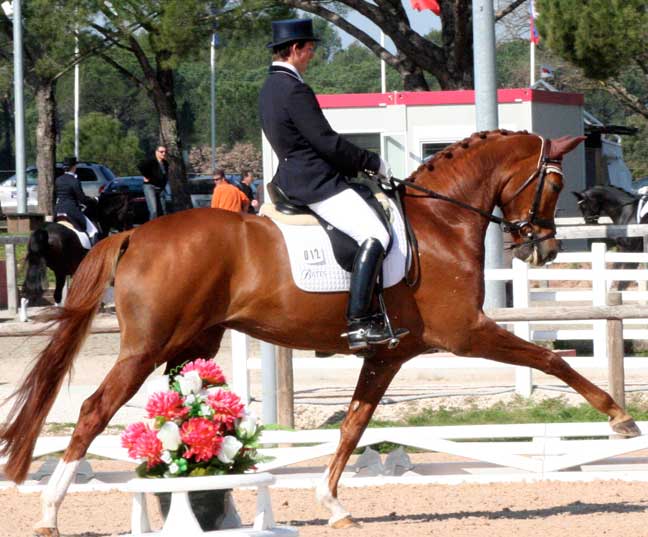 Super results for the Woodlander / Eilberg team in the first week of the 2012 Spring Tour in Vidauban, France, including 2 wins for Farouche and Michael in the 6 year old classes. In the Small Tour classes, Farouche's mum Dornroeschen and Michael won the Inter I with Rockstar and Maria in 4th place, both horses scoring over the coveted 70%. Rosie and Rocky also placed well in the Prix St Georges and Maria has been gaining good scores on the less experienced U Rockstar too.
Michael's other rides have also been on great form, with a win in the Inter II for Marakov and 4th place for Half Moon Delphi in the Grand Prix for Special. It was a great thrill for all the connections when Delphi went on to achieve a stunning win in the Olympic Grand Prix Special with an outstanding score of 73.133, reversing places from the GP with European team gold medal winning Elmegardens Marquis and Emile Faurie. With the London Olympics on the horizon, who knows what might happen?!