News
A successful competition start to 2013!
27-03-2013 15:32:16 by Woodlander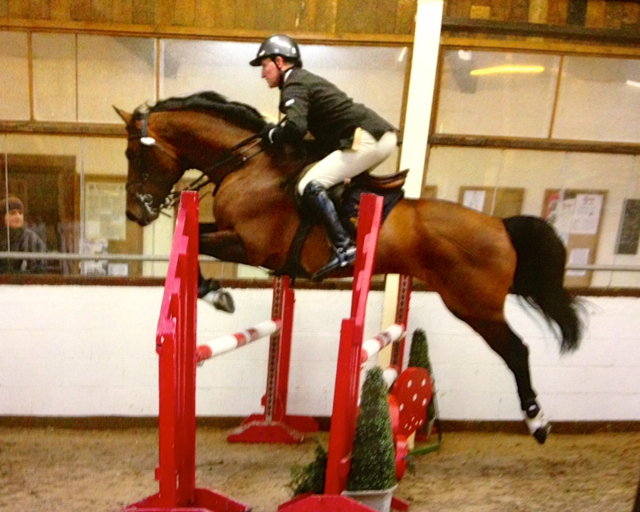 The 2013 competition season has started for two of our older Woodlander boys, with Wavavoom and Goetterfunke both starting 2013 as they mean to go on.
Wavavoom scored 76% in his test at Swallowfields, only his second outing of the year with Maria Eilberg. He was a bit tight at Addington a few days before but absolutely shone with 9 for his paces the second time round. He remains the highest ranking UK dressage stallion for his progeny, with more to come this year!
Goetterfunke has started his jumping career under the guidance of Derek Moreton and Geoff Glazzard and is absolutely flying. Most recently he posted two double clears in BSJA and a win at Discovery – not bad for a stallion with his history of an accident in his performance test… Perhaps we need more Woodlander jumping stallions!
We have also been following this seasons results for Woodlander horses who have moved on and were delighted to find a number qualified for the Regionals. Congratulations to Floriana and Bombay for qualification and a big hand clap for Di Marco II with Sandra Tizzard who WON the Advanced Medium at the Regionals. Of course congratulations to Leela Klatzko with Little Richard who came a good 4th in the Regional Elementary (maybe a wild card?). Great scores at elementary and medium for Alice Hurley with Frangelica (Qualified for Nationals doing the Petplan Medium); Liz Williams with District Attorney, and of course, Alex Ingoe Topham with Rallentissez (70%s plus). We also welcomed the results for Abbie Hughes with Rhythm n Blues. Hello too to Linda with Woodoo Chile, another Woodlander bred mare and half sister to Frangelica - two outings and two firsts at medium. Also, hello to Kate Dale who won her first outing of 2013 in the Elementary qualifier at Field House with the Florencio daughter Fontella. Thanks to all of you for making us proud.