News
Welcoming our first foals of the season!
27-03-2013 16:12:36 by Woodlander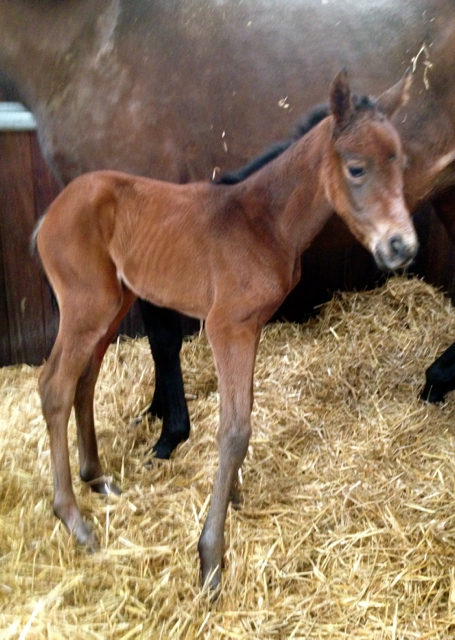 On a very cold and snowy March morning, we welcomed our first Woodlander foal of the 2013 season to the world. By Lemony's Nicket and out of our beautiful St Moritz mare, St Barth, the aptley named 'Light of Day' is a new lady for this amazing mare family and stunningly pretty to boot.
Our first was swiftly followed by our second, as 'Sweet Caoline' (pictured) joined us at the very reasonable hour of 11am on Tuesday morning. Out of our thoroughbred mare Some Rainbow xx, she is the first foal by Supertramp to join the Woodlander herd and she has not dissapointed.
Our thoughts now turn to the rest of our 2013 foals who will start arriving in no time at all, hopefuly when the weather is a bit more suitable and reminiscent of spring!