News
Triple Crowned!!
29-10-2014 15:03:37 by Woodlander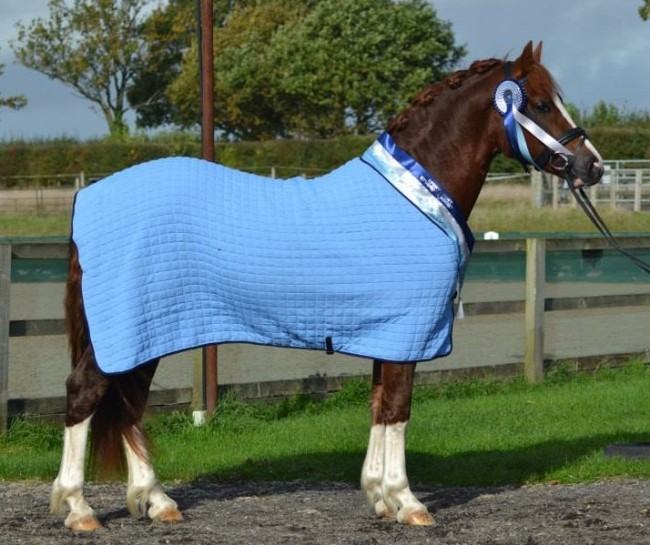 A busy weekend for the team at Keysoe, where we presented six stallions for the SPSS and WBS-UK Stallion Licensing's.
We presented three for licensing with the SPSS on the Saturday and were thrilled to have helped a new client, Claire Wyatt, to gain not only her first licensed stallion but also the Champion, Taraco Fabrizio. What a delight that young man was to produce! He is so beautiful and has an extraordinary motor… Another big tick in the box for the Welsh!
And then on Sunday… Triple Crowned!
WBS Stallion Champion plus two further approved stallions and all bred by us at Woodlander!
Congratulations to Sara Lucas who owns the BEF top foal, and now Champion Stallion, Heaven, (Hotline x Londonderry x Benz) a half brother to Clapton and every inch a star with amazing type and beauty. Like most "improver" types and with much Trakehner blood he was not the big framed muscular type but, boy, can he move and we had needed to wait to present him as the BHHS Show was just too early for him.
Success too for Freddie M, the For Compliment x Dimaggio x Caprimond half brother to Farouche who was approved for Oldenburg in Spring 2014. Owned by Bruce Matthews and us, he was a very powerful pack of testosterone and beauty today.
And finally, rather stiff and sorry today having been badly cast in the stable, our serene Summertime Blues, already approved for Hannover, took the tally to three.
Tired but happy... well done to the clever ponies!