News
the only hannoverian licensed Spoercken...
29-10-2014 15:24:18 by Woodlander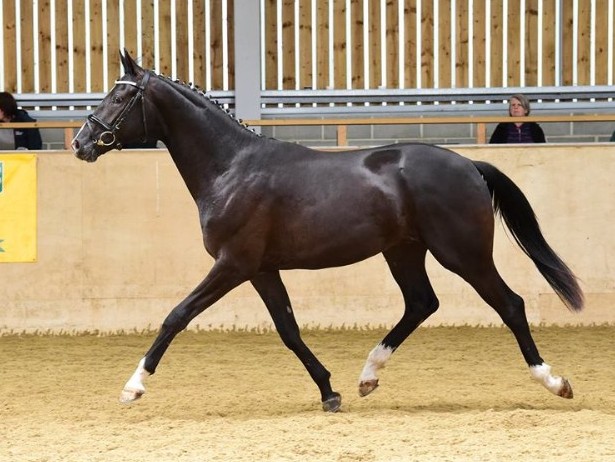 Well... I am told we have the only hannoverian licensed son of Spoercken after this year's Koerung. Hurrah! Thankfully too, I shall not be worrying about whether this one is strong enough to undertake his 30 or 70 day test. I was delighted with the success of Summertime Blues at his Hannover Licensing, our two year old Spoercken x Margue x Alabaster colt, bred out of the hidden light that is Moulin Rouge, who we also bred. What a mare….an Elite foal this year by Quasar du Charry who was also the Hannoverian Colt Champion, a licensed two year old, an outstanding three year old by Bordeaux and a cracking yearling sold to a friend in the US by Don Frederico. Looking at the mare, she has a nice type and long lines but little trot and this is where knowing how good the dam line is has paid off and the mare has exceeded expectations. She looks to be going in the same direction as Limoncello whose performance is very similar… ie. consistently very good horses.
Our beautiful Clapton has finished his 70 days at Neustadt Dosse with just a "pass". He had great marks for his charcater, good marks for ridability and canter but his trot mark (as we advised those who bred with him) was a big let down. He was however good on the cross country and so will now stay in Germany as a convincing candidate (if we can find a rider) for eventing and hopefully Bundeschampionat qualification. Off to Luhmuhlen we think. His first crop are very good foals and we are proud to announce that we have secured one of his sons, now named Crossroads, from Matheson Stud who bought the dam Rosinante through us. This colt has a top mother line from the grandam of Rubinstein and is a huge mover with a lot of quality. Look out in 2016!